A Recruiters' Guide to Employer Branding
.
Your Employer Branding Play Book
.
The face of recruitment has changed drastically in the past few years.
More than ever before, job seekers concern themselves with employer branding or the perception of an organization and its values, culture, and benefits. In fact, 75% of prospective employees consider an employer brand before applying.
However, a strong employer brand is not just important to candidates — it's just as advantageous to you as a recruiter. A developed employer brand ensures you attract the top talent! And, as an extra bonus – it also decreases the cost, time, and resources needed to hire the best applicants.
Related recruiting resources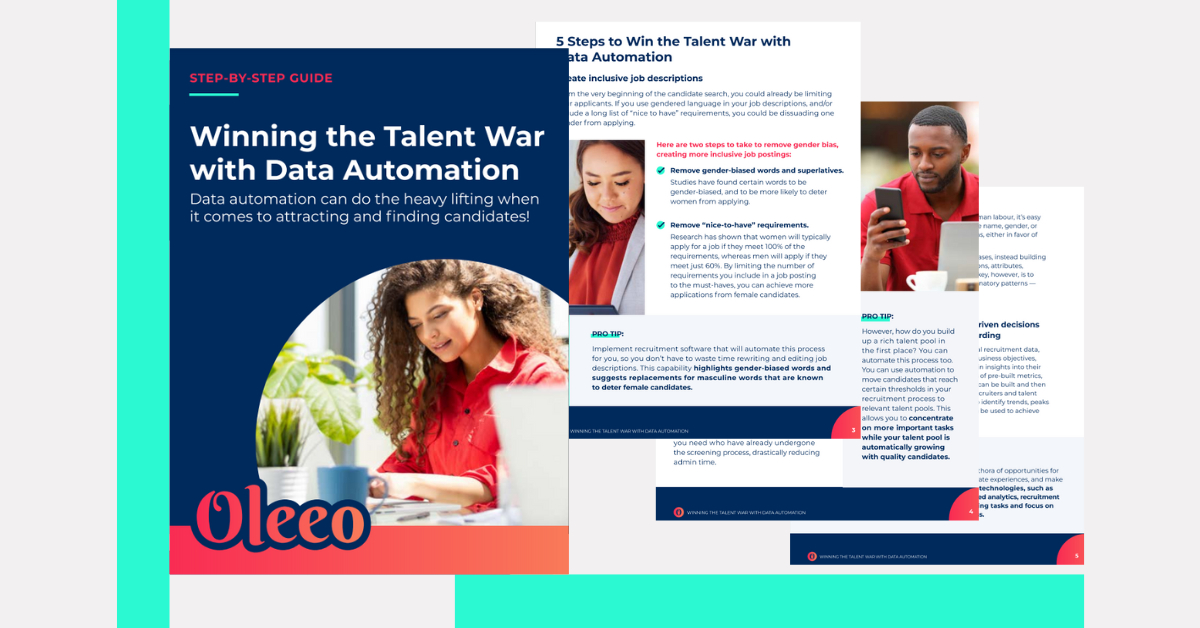 Get ready to unlock new possibilities and unleash the true potential of your recruitment strategy through the power of data automation.