High-Volume Recruitment Strategies to Secure the Best Talent - Fast
.
Supercharge your high-volume hiring
.
Volume hiring. Bulk recruiting. 24/7 sourcing. Whatever you want to call it, high-volume recruitment isn't for the faint-hearted. 
Fuelling a never-ending demand for new talent to enter the pipeline is stressful to say the least. When it feels like you have a constant stack of open job roles that hiring managers are demanding you fill as soon as yesterday, you need to find practical ways to source and hire people – fast.
Oleeo's guide will help you to recruit the best employees for your open positions – fast.
Related recruiting resources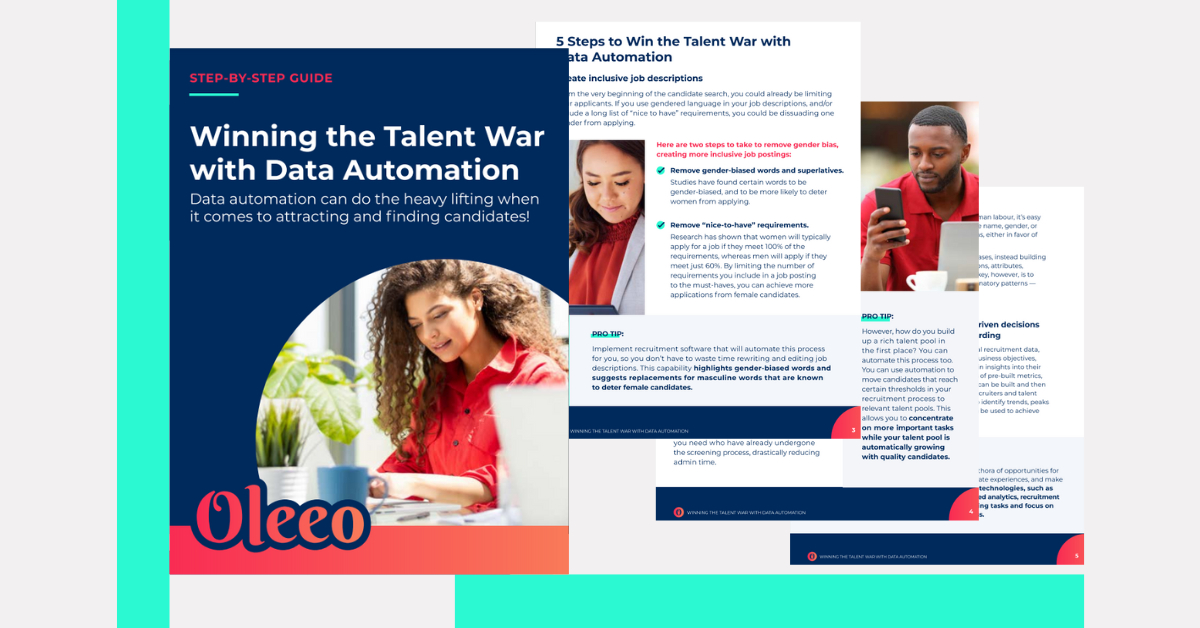 Get ready to unlock new possibilities and unleash the true potential of your recruitment strategy through the power of data automation.