Why Diversity, Equity and Inclusion Matters in Recruiting
.
Building a diverse, equitable and inclusive workforce is key to the success of your business. With 3 in 4 job seekers and employees (76%) saying that a diverse workforce is important when evaluating companies and job offers. And research showing that companies who are more diverse and inclusive are 36% more likely to outperform their competitors.
You can't afford to be behind the curve.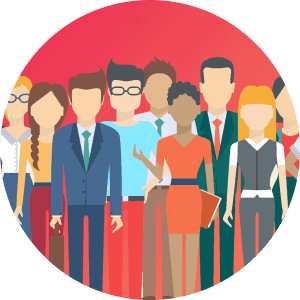 Diverse and inclusive workforces prove to be:
More profitable
More likely to perform better
More innovative
Download our infographic today to discover why diversity, equity and inclusion matters in recruiting
Meet the leaders with the Oleeo advantage
Our resources library includes a selection of customer stories where Oleeo has helped to transform talent acquisition.
Tell me Everything!
Oleeo would be delighted to hear about your talent acquisition needs to see if we can help you. Get in touch today!
Copyright ©2021, Oleeo Ltd All rights reserved.
Copyright ©2022, Oleeo Ltd All rights reserved.