Make the Difference: Hiring for Diversity in the NHS
.
The recruiters guide for NHS Trusts
If there is to be success when it comes to bolstering the organisation, there needs to be a real drive towards NHS diversity and inclusion.
NHS recruitment is at a crucial stage. With staffing shortages across the board, there is a need to work on attracting the very best candidates. While the government has pledged an additional 50,000 nurses by 2024/2025, the question has to be asked "Where are these coming from?"
How can you attract more diverse talent to your NHS Trust?
Oleeo's recruiters guide demonstrates why NHS diversity matters, and also provides some tips as to how the NHS can drive forward and hit its targets.
Related recruiting resources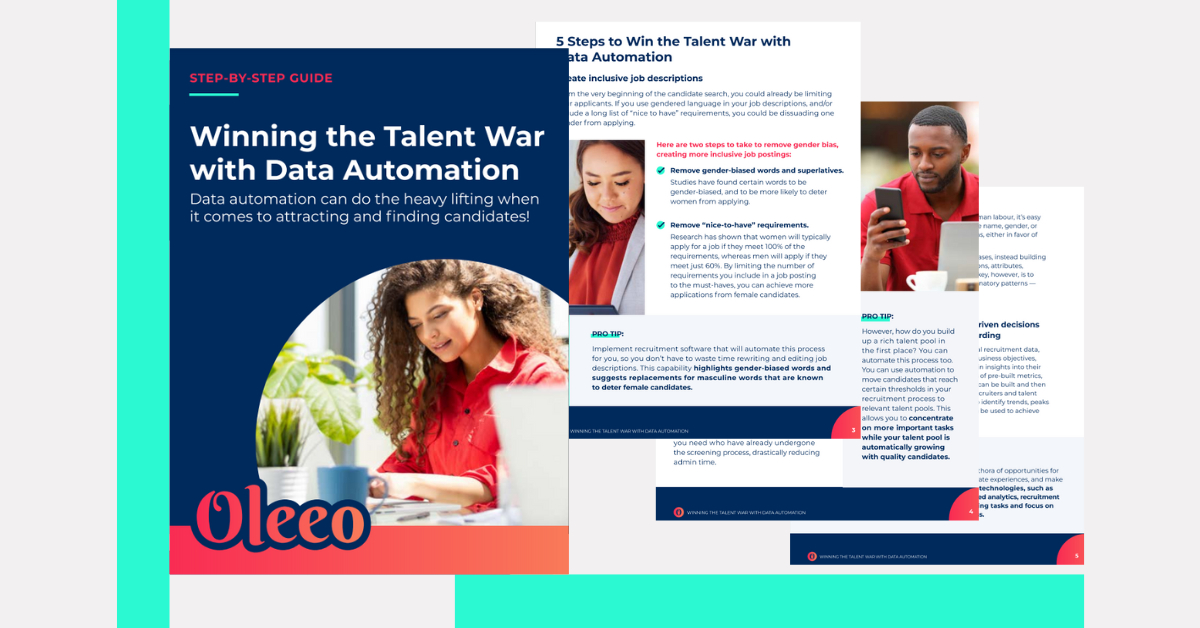 Get ready to unlock new possibilities and unleash the true potential of your recruitment strategy through the power of data automation.