Diversity, Equity and Inclusion Recruitment Essentials
.
Diversity is no longer a buzzword, it's an expectation
.
The only way you're going to improve DE&I in your organisation is by recruiting a more diverse workforce. And that's easier said than done right?
Our e-guide contains the essential steps to meet your DE&I goals. Which, as we know, will help to boost innovation, performance and, most importantly, revenue for your organization!
Related recruiting resources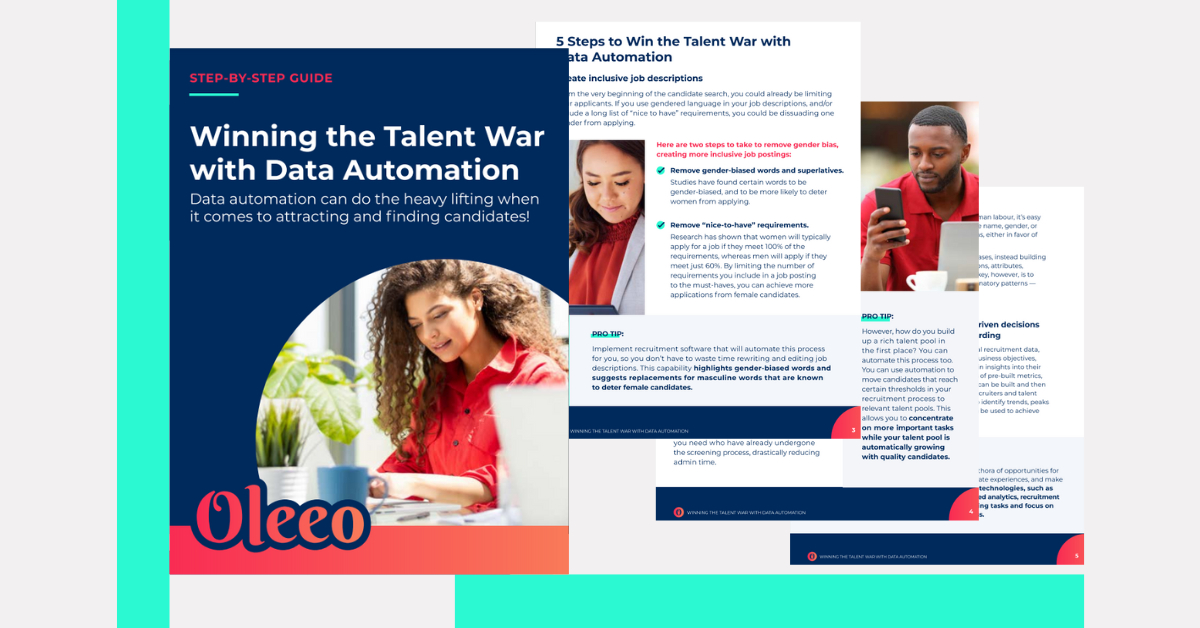 Get ready to unlock new possibilities and unleash the true potential of your recruitment strategy through the power of data automation.