University Hospitals Birmingham NHS Foundation Trust.
UHB reduced their time to hire by 29% using Oleeo's intelligent talent acquisition platform
RECRUITING SCOPE
Thousands of applications
MAIN CHALLENGES
6,000+ users
RECRUITING SCOPE
Thousands of applications for limited places
MAIN CHALLENGES
Early careers recruitment
University Hospitals Birmingham Foundation Trust (UHB) is recognised as one of the leading NHS trusts in the UK, with more than 20,000 members of staff treating over 2.2 million patients. Former processes were administration heavy, using multiple spreadsheets.  Manual tracking of candidates throughout the recruitment cycle, especially during pre-employment checks resulted in a poor hiring manager and candidate experience. This, alongside growing application volumes meant that UHB required a solution that could manage their rising applicants, whilst supporting NHS-specific recruitment workflows and challenges whilst offering a great user and candidate experience.
What led to the need for a new system?
During a time of growth following a recent merger UHB needed to ensure they could hire the right people at the right time. They needed: 
More automation and less admin

More time to focus on value-added tasks

Great self-service candidate and hiring manager experience

To reduce their time to hire, especially time to conduct checks

Clear visibility of the current status and actions required by all parties (recruiters, hiring managers, candidates, OH, IT, onboarding teams)

Advanced reporting features

Full integration with ESR and NHS Jobs
Why Oleeo and what was your implementation experience?
With proven public sector experience and offering a highly collaborative approach, after a procurement process reviewing multiple providers, Oleeo were selected due to their strategic focus on the NHS. Offering both an intuitive solution alongside the ESR and NHSJobs integrations that were absolutely essential.
During the implementation "We had a really good dialogue… They worked at our pace, and were massively responsive", Laura Wagg, Recruitment Manager.  The collaboration was essential to the further evolution of the product for UHB and will also benefit other Trusts in the future. UHB provided deep insight into NHS recruitment processes and Oleeo translated this into streamlined workflows with added efficiencies. Given the challenging backdrop of Covid, Oleeo were patient with all meetings and training being carried out virtually throughout.
The benefits are starting to be felt across the trust, these include:
Improved hiring manager experience offering greater visibility.

Improved candidate experience with greater engagement, visibility and improved response times.

Reduction of 29% in average time to hire

down from 24 to 17 days within the first 6 months.

4 days below UHB's KPI.

Over 6,000 users across the trust actively using the platform.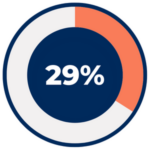 Reduction in time to hire
Streamlining of processes and automation mean that the UHB team are able to focus their time on strategic projects, rather than admin tasks. Working closely with the customer success team, UHB continue to roll out new features (existing or part of the ongoing product development) in line with the organization's objectives. One of the current areas of focus is reducing the recruiting agency spend and promoting internal mobility through clever talent pooling, and many other tools available within the solution.
We've always sold ourselves and our recruitment as a one-stop-shop because we do recruitment on behalf of the trust. If I were to explain what Oleeo does, I'd also say they're a one-stop-shop. We can do everything we need to, as a function with Oleeo. They're so adaptable. If I went to them and said I need to do this, I'm quite confident that someone would come to me and have that discussion about how best to do that. It's always developing. They are really approachable and nothing is ever a pain. We couldn't have done what we have done without Oleeo.
" The customer relationship team is brilliant, because there are things that I didn't know in the system, …They were really, really helpful, and again, they're helping us to think about how we do things, why we do things"
We have that sort of dialogue where both UHB and Oleeo questioned each truth, and I think what's come out of it is this amazing system. So we just worked really well together.
Oleeo has taken us into the 21st Century! …they have given us functionality that we could only dream of 12 months ago. Even though we were always advocates of it, we never thought it would give us what we have.
See Oleeo's intelligent talent acquisition platform in action...