Toolkit for NHS Trusts: How to Inspire, Attract and Recruit
.
The ultimate toolkit for NHS Trusts
.
The war for talent in the UK is showing no signs of slowing down – and the NHS certainly isn't immune to it. 
As NHS Trusts continue to battle it out for the top talent, the constant threat posed by private sector employers means the NHS needs to do more to have a competitive edge.
But how can you make your NHS Trust stand out to secure the best talent?
Oleeo's guide shares our top tips for NHS Trust recruitment and best practices to inspire, attract and recruit the best NHS talent.
Related recruiting resources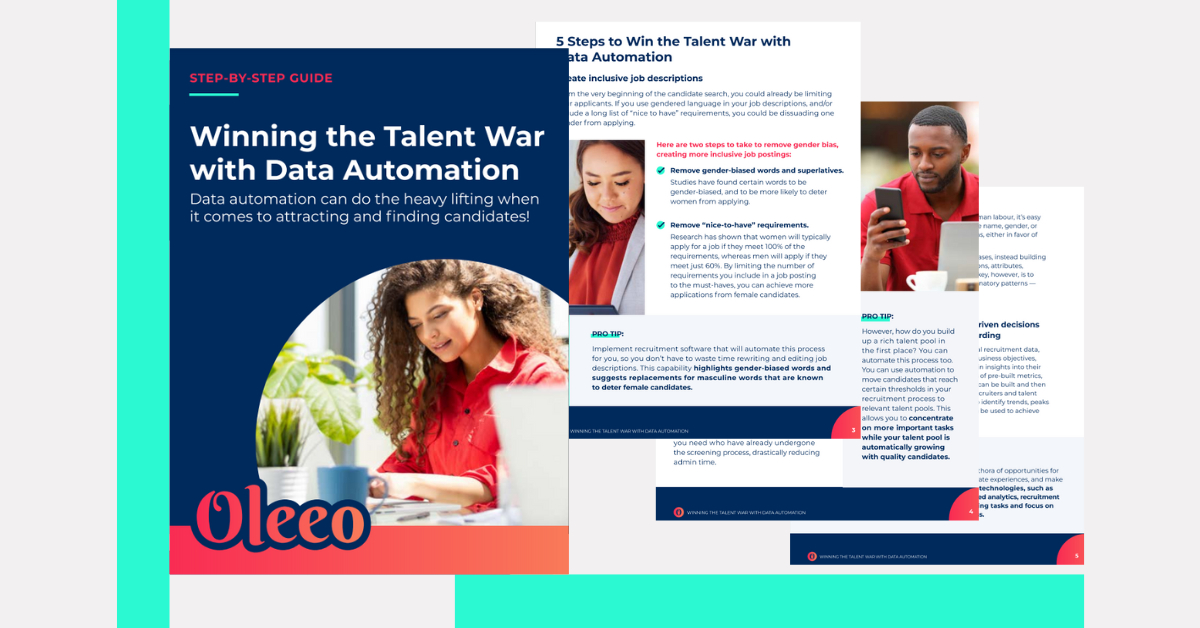 Get ready to unlock new possibilities and unleash the true potential of your recruitment strategy through the power of data automation.