How to Attract High- Quality Candidates, Quickly
.
Attract High-Quality Candidates, Quickly
.
No matter what industry you're in, it's not enough to simply post a job listing and hire someone — especially in the current recruitment market.
Barriers like time, piled-up data, extraneous administrative work, and more attractive organizations can make it difficult to find good candidates for your job.
Read our guide to discover how to provide a great candidate experience and the importance of a powerful employer brand to attract the top talent!
Related recruiting resources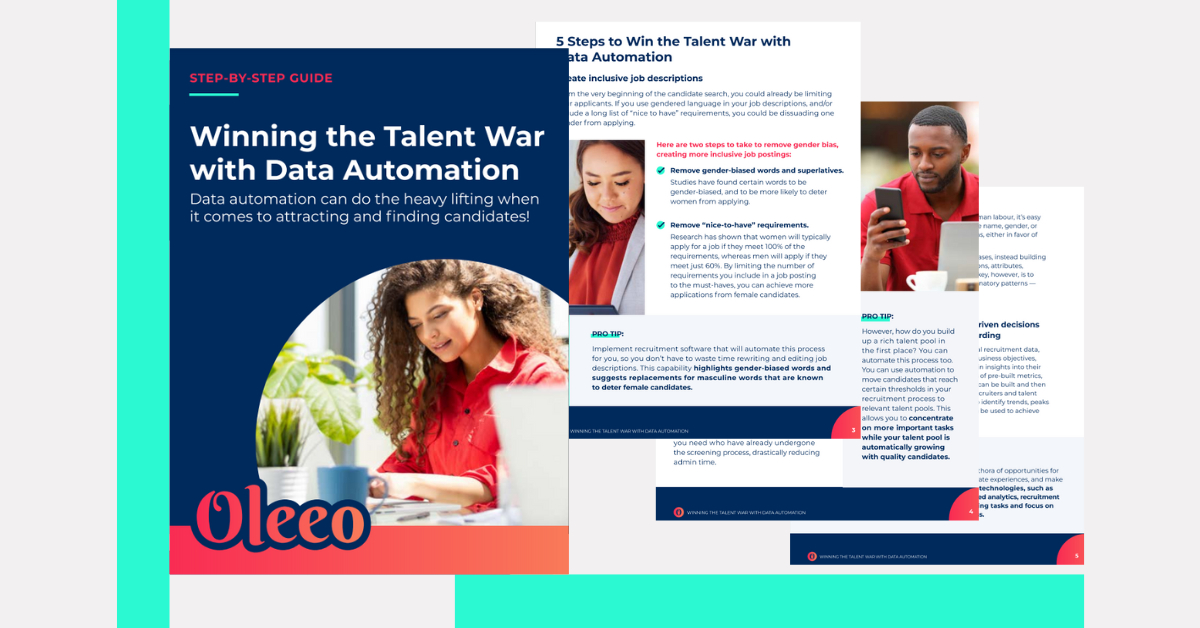 Get ready to unlock new possibilities and unleash the true potential of your recruitment strategy through the power of data automation.