How to Unlock Hidden Talent in the Finance Industry
.
Unlock hidden talent in the finance industry
.
In today's climate filling an open position with top talent can be  challenging. Your choice of talent could either set your organization up for years of success or leave you hiring again in a month. 
Often, the success of your recruitment efforts depends on the quality of candidates in your talent pool and how you utilize the recruitment data at your disposal.
At Oleeo, we're experts in finance recruitment. In our guide you will discover the importance of looking closer to home when trying to fill vacancies- your next great hire could be hiding in plain sight!
Related recruiting resources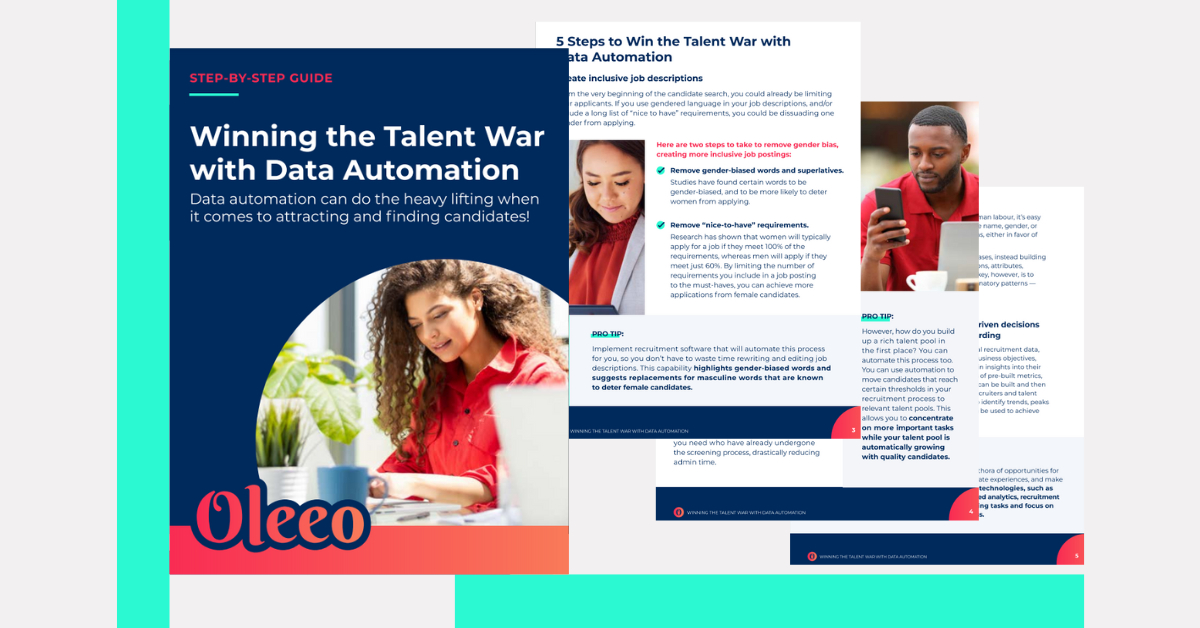 Get ready to unlock new possibilities and unleash the true potential of your recruitment strategy through the power of data automation.