Be honest. Do you hate the hiring process?
If yes, you are far from alone.
Although most businesses understand the importance of seeking out fresh talent, that doesn't make the actual process any less lengthy or frustrating.
Whether you carry out recruitment yourself or hand over the reins to human resources, candidate sourcing can be a huge drain on your precious resources.
One of the most hated recruitment processes is screening candidates from a large Applicant Pool.
While you may think that it's better to have too many applicants than too few, most businesses do not have the time or the budget to sort through thousands upon thousands of applications, the vast majority of which are not suitable for the advertised role.
Fortunately, modern recruitment technology has come to the rescue again in the form of intelligent automation.
If you have not yet heard of this concept or you would like to learn more about how to find the right candidates using AI Recruitment, then all you need to do is keep reading to discover:
What is intelligent automation?
What are the benefits of AI for recruiting?
What is the future for intelligent automation in recruitment?
Why should you embrace recruitment automation software in 2022 and beyond?
What is intelligent automation?
Intelligent automation consists of three cognitive technologies: artificial intelligence (AI), business process management (BPM), and robotic process automation (RPA).
In its simplest form, intelligent automation streamlines processes within an organization. Also, it frees up resources and increases overall efficiency levels.
When it comes to intelligent automation within the recruitment sector, or AI for recruiting, machine learning is applied to shortlist your ideal candidates and automate manual tasks within the recruitment process.
AI software can leverage the data in your application tracking system to gain valuable insights into your talent pool.
It is worth noting that those developing AI for recruitment are not doing so to replace human interaction or decision-making but merely to enhance them.
Some of the most common recruitment tasks that intelligent automation can carry out for you include:
Candidate sourcing and outreach
Candidate screening and ranking
Interview scheduling
Candidate communication
Assessments and background checks
Offer letter templates
All of the above crucial tasks can take up as much as 80% of a recruiter's time. If you do choose to invest in intelligent automation for your business, you will be freeing up a lot of hours to carry out other more important tasks like strategizing for the future or developing new products or services.
What are the benefits of AI for recruiting?
If you are not sure whether investing in intelligent automation software is worthwhile for your business, then the below key benefits may help to convince you:
Saves time
Do you always feel like there are not enough hours in the day? Do you hate spending all your time on menial tasks when you would rather be strategizing for the future? If yes, then recruitment automation tools can save you many wasted hours.
When screening job seekers, statistics show that as many as 75-85% are not suitable for the role. However, by using artificial intelligence such as our Talent Acquisition Recruitment Platform, you can significantly reduce the time spent on screening resumes, as well as scheduling interviews.
Better quality of hire
HR professionals spend the vast majority of their time trying to find the right candidates for the job. However, this can often be a very difficult task. However, with the help of artificial intelligence, utilize the data that you have to match a candidate's experience, skills, and attributes to the exact requirements of the job.
Also, automation can help to ensure consistency across the entire hiring process – beneficial to you as a recruiter and applicants.
Reduced turnover
Retaining talent is much more cost-effective than seeking out new employees, so you need to make sure that you are hiring the right people for the job in the first place.
Intelligent AI can lead to as much as a 35% decrease in employee turnover, which can help to boost morale in your workplace, improve your reputation as an employer and, ultimately, increase your bottom line.
Proactive hiring
Rather than spending most of your time reacting to lost employees and the urgent need to fill a role, intelligent automation will enable you to be more proactive in your approach to hiring.
This means that you can focus on attracting higher caliber candidates that will bring the most benefits to your company.
More time to build relationships
As AI software can help you narrow down your search to the most suitable candidates only, this will free up more time to spend face-to-face with your shortlist.
This will enable you to build better relationships and get to know what these potential employees are like.
What is the future for intelligent automation in recruitment?
There are several innovations in intelligent automation that can help to streamline recruitment processes both right now and in the future
1. Intelligent screening software
Intelligent screening software uses your existing resume database to automate the candidate screening process. By evaluating your existing employees and their performance, turnover rate, and tenure, the software can then apply this knowledge to new applicants to determine their suitability for a role.
Furthermore, as intelligent screening software integrates with your existing ATS, it will not disrupt your current workflow and does not require much in the way of IT support.
2. AI-powered chatbots
Multiple industries use chatbots, including retail and sales, to provide a superior customer experience and save businesses time and money. You can use AI-powered chatbots to provide real-time interaction with candidates when it comes to recruitment.
For example, a recruitment chatbot can ask questions based on the specific job requirements. It can provide feedback and even suggestions for what steps to take next.
Plus, unlike a human recruiter, AI-powered chatbots can deal with multiple applicants simultaneously. This can improve the candidate experience and save you money as a recruiter.
3. Online interview software
While online interview software is nothing new, the addition of artificial intelligence now means that recruiters can assess candidates in much greater detail. They can evaluate their word choices, their speech patterns, and even their facial expressions to determine how suitable they are for a specific role.
This technology can prove highly valuable in finding out whether or not a candidate will fit into your existing company culture.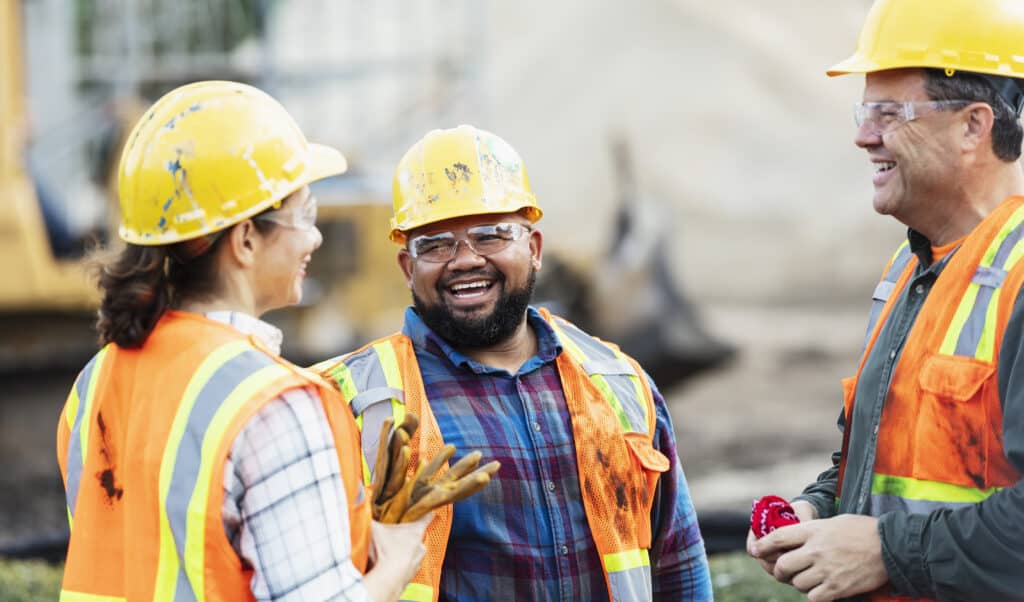 Why should you embrace recruitment automation software?
As well as the above-listed benefits, there are several other reasons why an increasing number of businesses are using Recruiting Automation tools, including:
To gain a competitive edge
To drive better results
To scale the recruiting process
To lessen the reliance on third-party companies to fill positions
To separate suitable candidates from unsuitable ones
To prevent gut-based hires
To remove hiring bias
If you would like to find out more about how intelligent automation can help improve your hiring processes and spend up talent acquisition, get in touch with our friendly and experienced talent acquisition teams here.
We have helped hundreds of businesses to streamline their hiring processes, cut their recruitment costs and attract the top talent within their industry.
Why not let us do the same thing for you?