Your next great hire could be hiding in plain sight
.
Tapping into internal talent pools to promote mobility is a growing priority. Internal hires now account for nearly 20% of an organization's workforce.
While 76% of recruiters state that attracting suitable candidates is their biggest obstacle, and 63% of hiring managers say that talent shortage is their most significant problem, everyone using a recruitment software is probably sitting on a vast talent pool. 
Read our guide to discover the top challenges facing talent acquisition specialists today. We'll explore the trending strategies corporations are currently using to fill their talent gaps and how an intuitive talent acquisition platform can improve all aspects of your hiring process.
Related recruiting resources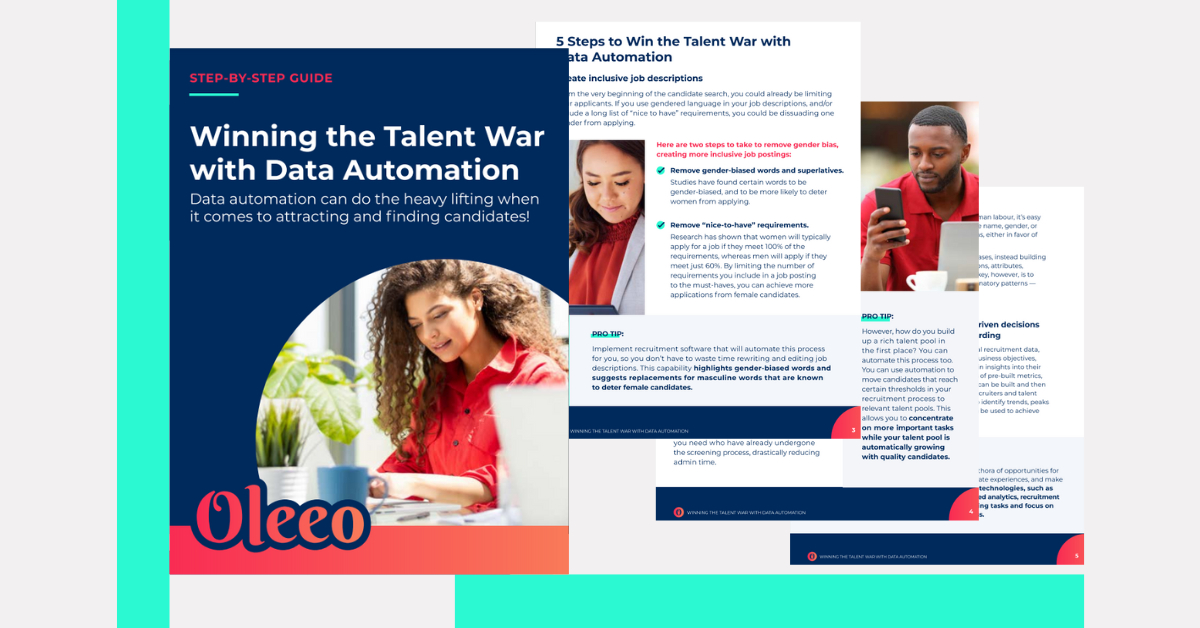 Get ready to unlock new possibilities and unleash the true potential of your recruitment strategy through the power of data automation.