IDC MarketScape: Worldwide Modern Talent Acquisition Suites, TA Specialist 2022 Vendor Assessment
.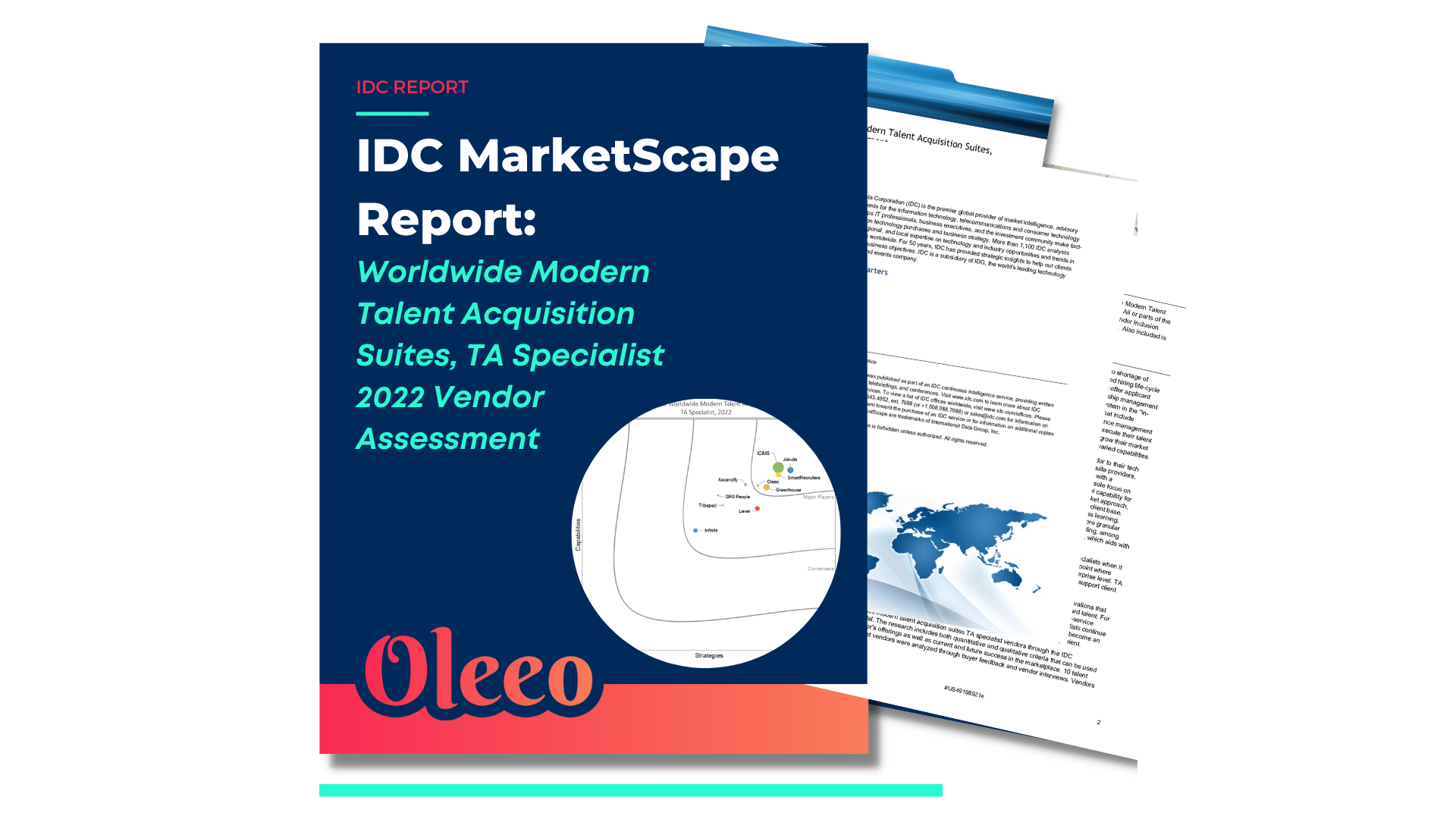 IDC rate Oleeo as leaders in the world of Talent Acquisition (TA) suites
.
In this report, IDC examines talent acquisition suite vendors worldwide, analysing how they enable TA teams to recruit successfully.

"The talent acquisition (TA) technology ecosystem is vibrant and fragmented, with no shortage of providers entering the field offering a variety of capabilities that span from end-to-end hiring life-cycle solutions to highly specific niche services. TA specialists are continuing to grow their market share in the talent acquisition space, focusing on providing holistic and increasingly varied capabilities." IDC
The report which was published in August 2022, shows Oleeo has moved into the leaders category of TA suite vendors. Noting that Oleeo's DE&I solutions have unique capabilities, in an area of particular demand in the current talent acquisition market. Fill out the form to read the report.
You'll learn:
About IDC opinions and gain an insight into how they analyse vendors .
The IDC MarketScape vendor inclusion criteria. 
IDC's advice for technology buyers.
IDC's vendor summary profile with strengths and weaknesses.
A synopsis of the report.
Related recruiting resources
Watch our diversity benchmarking video to understand how Oleeo can help you meet your diversity goals.