The Oleeo blog… trends, customer stories, perspectives
Subscribe now by entering you e-mail address in the field here to stay up-to-date…
[hubspot type=form portal=3792297 id=2092e640-eea0-4d3f-9aec-22bf6c223f84]
The Oleeo blog: trends, customer stories and perspectives
Subscribe now by entering you e-mail address in the field here to stay up-to-date…
[hubspot type=form portal=3792297 id=2092e640-eea0-4d3f-9aec-22bf6c223f84]
Subscribe to Recruiting Enablement, by Oleeo
.
Subscribe now by entering you e-mail address in the field here to stay up-to-date…
If you had asked a high-flying Account Manager, a Recruiter that has never failed to hit target, or even a hotshot Product Manager in the
Read More
While it has been proven time and time again that diverse and inclusive teams are more effective than teams who have the same experiences and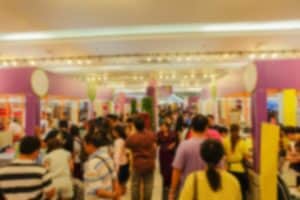 Let us say it right up front. Diversity events without a strategy behind hiring diverse candidates all through the year, is a recipe for disaster.
For many brands, their candidates and their customers are one and the same. This means protecting relationships with unqualified talent is equally as important as
 Talent on demand. The vast majority of job seekers consider an employer brand before applying for a job. Candidates want to understand not only the
When Dipesh Parmar signed on to become Associate Workforce Director – Resourcing at The Shrewsbury and Telford Hospital NHS Trust at the start of the
Earlier this month Oleeo partnered with IHR,the largest and most engaged community for in-house recruiters in the UK, to host a roundtable on creating successful
The impact of coronavirus has demanded the management of constant change. Recruiting leaders have had to quickly adapt and find new ways to engage their
Whether working with permanent employees or the seasonal intern feedback loop is an important aspect of the workplace. Positive or negative. In fact, 60% of
Copyright ©2021, Oleeo Ltd All rights reserved.