The Oleeo blog… trends, customer stories, perspectives
Subscribe now by entering you e-mail address in the field here to stay up-to-date…
[hubspot type=form portal=3792297 id=2092e640-eea0-4d3f-9aec-22bf6c223f84]
The Oleeo blog: trends, customer stories and perspectives
Subscribe now by entering you e-mail address in the field here to stay up-to-date…
[hubspot type=form portal=3792297 id=2092e640-eea0-4d3f-9aec-22bf6c223f84]
Subscribe to Recruiting Enablement, by Oleeo
.
Subscribe now by entering you e-mail address in the field here to stay up-to-date…
If you had asked a high-flying Account Manager, a Recruiter that has never failed to hit target, or even a hotshot Product Manager in the
Read More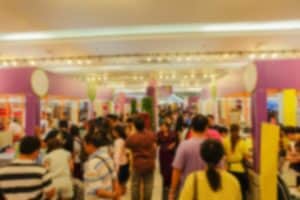 Let us say it right up front. Diversity events without a strategy behind hiring diverse candidates all through the year, is a recipe for disaster.
It has been proven time and time again, diverse teams are remarkably more effective than teams who have the same experiences and perspectives. But, this
Two-fifths of businesses are in a constant battle with staff leaving, whilst 47 percent expect to lose over a tenth of their workforce in any
Retail Recruitment: Last holiday season was record-breaking for retailers in the US with a 5% increase over the previous year, the largest sales increase in
We're recruiting in a proactive, ethically-minded climate, where initiatives like diversity, inclusion, and belonging take precedence over merely filling reqs. At the same time, talent
The great and the good of the London recruitment scene gathered for # FIRMday London on 6th November 2019. Here are some of the highlights
This year's Gartner ReimagineHR 2019 conference in Orlando, Florida was packed with insight-rich sessions. Here are 10 bite-sized takeaways for busy Talent Acquisition and HR
Copyright ©2021, Oleeo Ltd All rights reserved.