The Oleeo blog… trends, customer stories, perspectives
Subscribe now by entering you e-mail address in the field here to stay up-to-date…
[hubspot type=form portal=3792297 id=2092e640-eea0-4d3f-9aec-22bf6c223f84]
The Oleeo blog: trends, customer stories and perspectives
Subscribe now by entering you e-mail address in the field here to stay up-to-date…
[hubspot type=form portal=3792297 id=2092e640-eea0-4d3f-9aec-22bf6c223f84]
Subscribe to Recruiting Enablement, by Oleeo
.
Subscribe now by entering you e-mail address in the field here to stay up-to-date…
If you had asked a high-flying Account Manager, a Recruiter that has never failed to hit target, or even a hotshot Product Manager in the
Read More
Whether working with permanent employees or the seasonal intern feedback loop is an important aspect of the workplace. Positive or negative. In fact, 60% of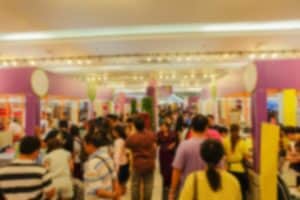 Let us say it right up front. Diversity events without a strategy behind hiring diverse candidates all through the year, is a recipe for disaster.
Copyright ©2021, Oleeo Ltd All rights reserved.