Oleeo was established in 1995 and operates worldwide providing applicant tracking and intelligent talent acquisition technology solutions. This infographic highlights our key business milestones over 25.+ years.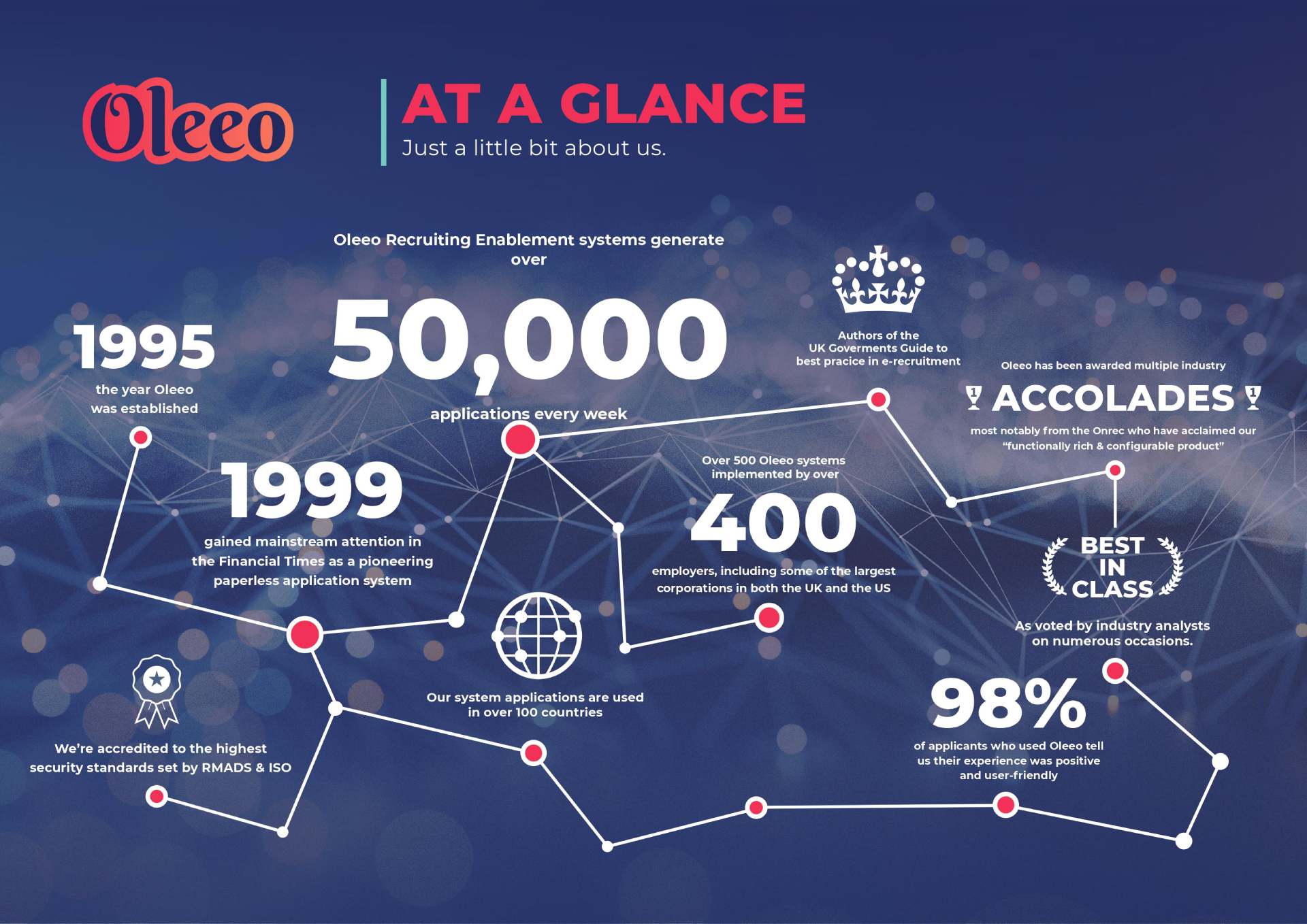 With automation and intelligence built-in end to end, the Oleeo Recruiting Enablement platform is an enterprise recruiting-technology solution that enables organizations to make great and diverse hires faster and more efficiently than ever before.
The Oleeo Recruiting Enablement platform is designed to deliver:
The Oleeo Recruiting Enablement Platform includes the following products:
Analytics and the use of data and AI are embedded throughout the Oleeo Recruiting Enablement platform, allowing recruiting teams to tailor the candidate experience, automating tasks and workflows throughout the recruiting lifecycle, taking candidates down different recruiting workflows depending on their attributes and/or Machine Learning insights.
Automated scoring & recommendation
Oleeo delivers results and helps to improve candidate engagement with automated scoring and recommendation candidates for selection based on a wide range of data and ML algorithms/prescriptive analytics. 
Oleeo would be delighted to hear about your talent acquisition needs to see if we can help you. Get in touch today!