Helping transform Marks & Spencer recruitment
.
Marks & Spencer recruitment needed an application system that could handle the high volumes of applications to roles across the UK to help it be able to offer exceptional customer service to the 33 million plus customers that come through its doors and over 6.1 million people that log-on to its website every single week. Typically customer assistant vacancies alone were creating between 35 and 40,000 vacancies per year largely during the seasonal peaks of Easter, summer and Christmas. In total, the store was receiving at least 200,000 applications for this single role across the UK.
The Oleeo Recruiting Enablement Platform helps the Marks & Spencer recruitment team and shared services team handle the hundreds of thousands of applications it receives across the whole organisation. The system, with technology from Oleeo partners integrated within it, affords the organisation more consistency in the recruitment process and better candidate selection in a simple two-step process that takes applicants all the way from application to on-boarding.
M&S is a leading British retailer bringing quality, great value food, clothing and homeware to millions of customers around the world. It is known for being a British value for money retailer, focused on own label businesses, including Food, Clothing & Home, in the UK and internationally. Today, it operates a family of businesses, selling high-quality, great value own-brand products in the UK and in 62 countries, from 1,519 stores and 44 websites globally.
Never before has there been a more pressing need to speed up high volume recruiting without sacrificing quality – the global coronavirus pandemic has seen numbers of applications soar to as high as nearly 1400%.
Seamless volume recruitment relies on creating an experience that maintains employer value propositions in such a way that converts consumers into employees. Intelligent automation, attraction and engagement techniques mean that businesses running high-volume recruiting programmes can act rapidly. Talent can move from application to interview in just 35 minutes; from application to hire in 3 days; and from application to rehire in 5 minutes.
Oleeo for High Volume Recruiting helps you scale the workforce faster than ever before. Whether it's seasonal hiring or global expansion, our intelligent automation will have you hiring quality talent in minutes, not weeks.
Analysis, filtering, automated decisions and recommendations are very powerful tools, providing transparency and driving efficiency throughout the recruitment process. This is made possible through fast-acting recruiting software that will screen, assess, track background check progress, reference scheduling and more magnifying rich and engaging candidate experiences.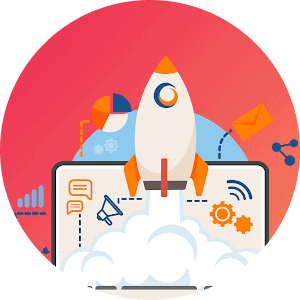 Recruiters can also use this service when sifting/ scoring in bulk from collated panel scoring. Panel scores are uploaded in bulk by the recruiter and alongside this automated competency scores are shown on a table layout (spreadsheet view) in the Oleeo Recruit ATS. This datasheet gives you more information on what the tool offers to help you benefit from virtual recruitment panels using Oleeo technology. Click the buttons below to read the case study or talk to us today about how we can assist.
Meet the leaders with the Oleeo advantage
Our resources library includes a selection of customer stories where Oleeo has helped to transform talent acquisition.
Oleeo would be delighted to hear about your talent acquisition needs to see if we can help you. Get in touch today!
Copyright ©2021, Oleeo Ltd All rights reserved.
Copyright ©2022, Oleeo Ltd All rights reserved.