Find top candidates with AI-driven recruitment from Oleeo
.
Intelligent Selection from Oleeo harnesses data science and machine learning algorithms to fuel AI-driven recruitment and make prescriptive recommendations for interview and hire decisions. Using data points found in CV/resumes, application forms and online test scores, it identifies candidate abilities, competencies, skills & experience with built-on de-biasing. This technology helps recruiters make better informed decisions in a fraction of the time. At a time when the competition for talent is fierce, this helps you hire even faster.
Intelligent selection is based on predictive scoring and prescriptive recommendations that measure skills, cultural fit, offer acceptance probability and probable retention. The AI-driven recruitment tool helps to prioritise candidates who should be advanced to interview or assessment stages, starting with your existing selection framework and then incorporating all of your selection tools & data.
Intelligent Selection provides AI-driven recruitment and enhances conversions and preserves an ideal representation of hires versus applicants. Built on thousands of data points derived from candidates' resumes and profiles, it helps to foster diversity and accelerate candidate selection. Intelligent Selection algorithms are optimised to ensure no adverse selection and deliver regulatory compliance to laws such as GDPR in the EU and EEOC in the US.
Tailored algorithms elegantly handle high-volume automation and deliver at-a-glance qualified, quality candidate recommendations critical to recruiting success in large-scale hiring environments. Our algorithms will help companies to use AI-driven recruitment to shift from being reactive to proactive in balancing the need to accurately and quickly identify high-quality candidates while simultaneously ensuring compliance and diversity.
Hire the best before competitors by hiring faster without sacrificing quality.
Reduce costs & enable recruiters to do what they love, engaging with and hiring great candidates.
Improve hire quality, performance and retention.
Fill hard to fill roles by widening talent pools (and ease recruiters' pain when screening/sifting at high volume).
Incorporate all your existing selection tools & data to ensure transparency and fairness.
At-a-glance summaries show all candidates using a five star quality recommendation to put forward to interview, screen or reject.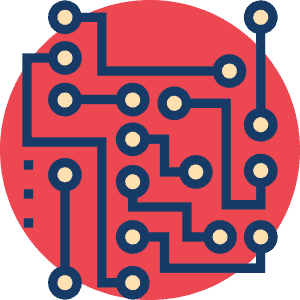 An add-on module to Oleeo Recruit, Intelligent Selection leverages artificial intelligence to automatically score candidates for interview selection and next steps, reducing bias in selection, pinpointing top candidates, and improving quality of hire, while accelerating recruiting processes. Using data points found in CV/resumes, application forms and online test scores, Intelligent Selection applies proven machine learning algorithms to identify the candidates most likely to be great hires, while avoiding bias.
Oleeo's Intelligent Selection algorithm looks at your available data (such as candidate achievements, education, past employment, and test results, as well as successful candidates' performance in role and retention), and uses this data to understand how decisions are being made today about who to invite to interview.
This datasheet gives you more information on what the tool offers to help you benefit from AI-driven recruitment using Oleeo technology. Click the buttons below to read the datasheet or talk to us today about how we can assist.
Meet the leaders with the Oleeo advantage
Our resources library includes a selection of customer stories where Oleeo has helped to transform talent acquisition.
Oleeo would be delighted to hear about your talent acquisition needs to see if we can help you. Get in touch today!