How to Source, Engage and Hire Top Finance Talent
.
Your Finance Recruiting Playbook
.
To build a successful business and stay ahead of competitors, it's important to attract, source, recruit, and hire top talent. 
Finance recruiting can be difficult, the field is competitive and you need to stand out to attract and retain the best employees.
But have no fear! At Oleeo, we're experts in finance recruitment. In our guide, you'll learn how to use best practices in finance recruitment to find and place the top talent – before your competitors do.
Related recruiting resources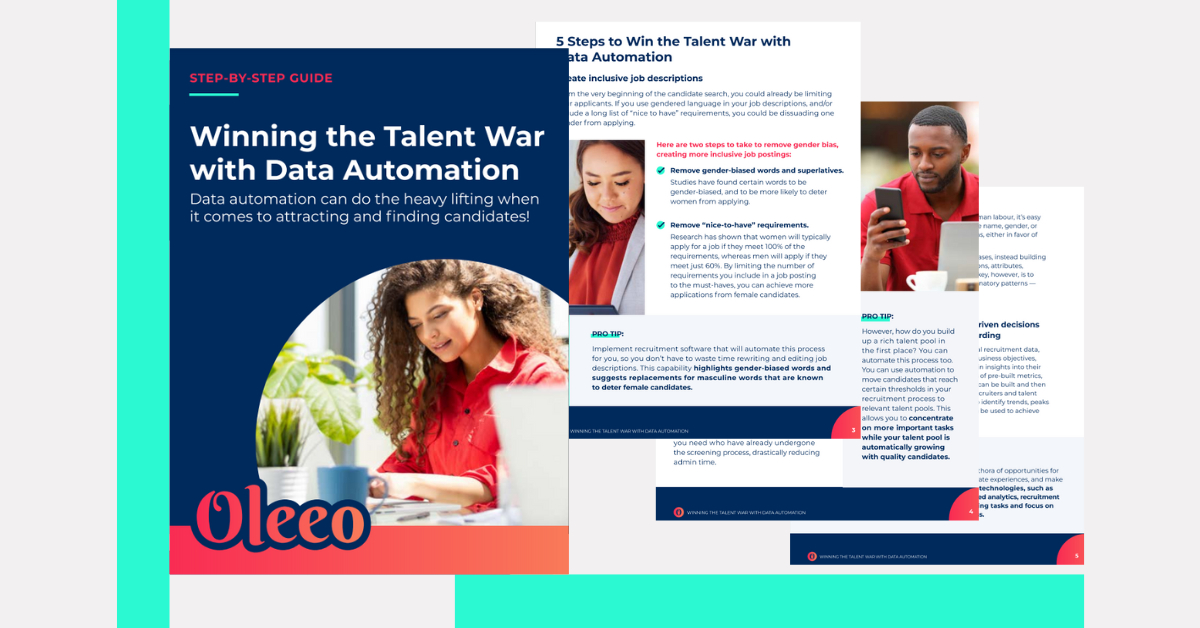 Get ready to unlock new possibilities and unleash the true potential of your recruitment strategy through the power of data automation.