Campus Recruiter's Handbook: How to Appeal to Gen Z Grads
.
Your campus recruiting playbook
.
When done well, campus recruiting can help you find and attract the top graduate talent. 
But if you want to land the best that Generation Z has to offer, you'll need to revamp old strategies. Both recruitment channels and jobseeker priorities have changed, and a competitive market makes it necessary for employers to adapt.
Oleeo's guide shares our top tips for campus hiring and best practices for early career recruiting.
Related recruiting resources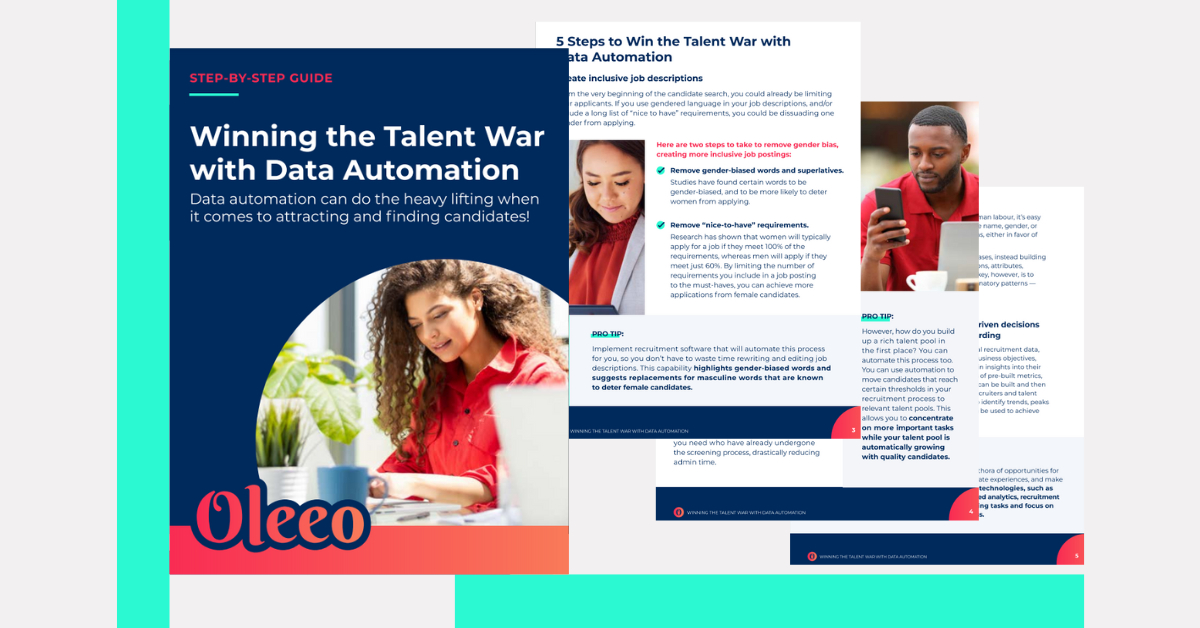 Get ready to unlock new possibilities and unleash the true potential of your recruitment strategy through the power of data automation.