A Guide To Easing Public Service Resourcing Pressures
.
The coronavirus pandemic has brought an unprecedented set of challenges for public recruiters. Mounting barriers including reductions in funding, changing legislation and pay freezes have exacerbated the perennial challenge of delivering the highest recruitment outcomes in a climate of continuous cost pressure.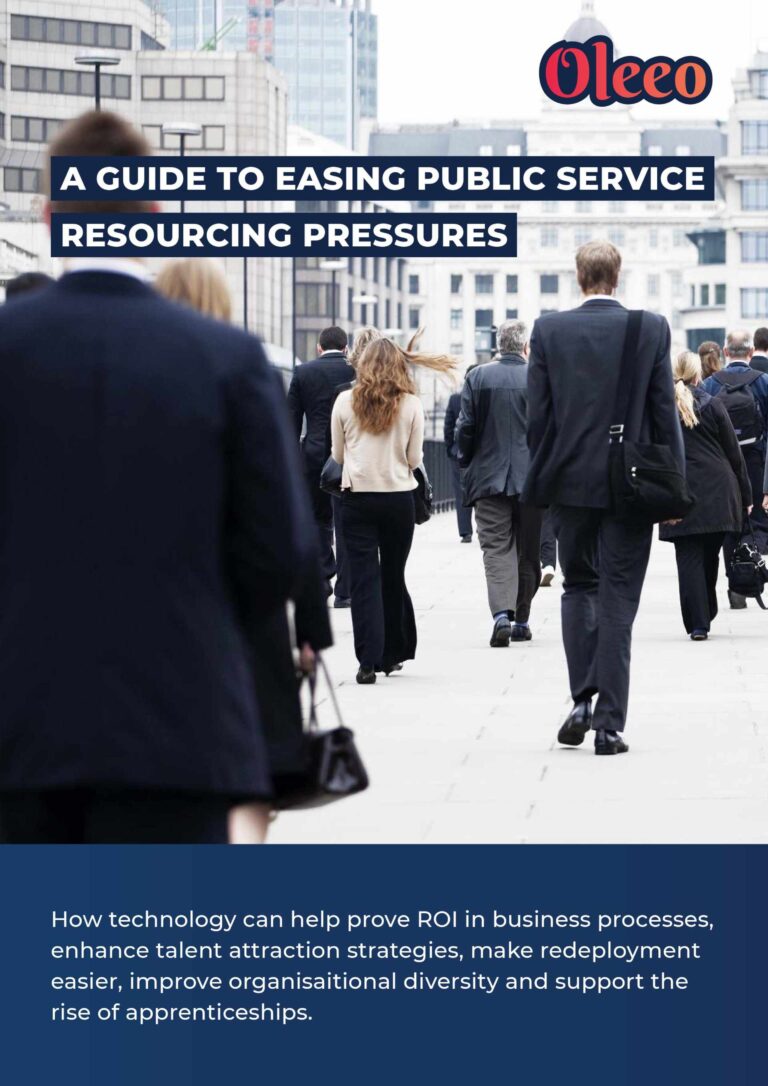 Government commissioned services need to be more commercially-minded and business-focused than ever before.
Data from the Office for National Statistics shows the public-sector workforce (excluding outsourced services) is not small. It stood at 5.44 million at the end of 2019. The NHS, the education sector, central and local government, and the police service are the four largest areas – spending on these workforces total somewhere in the region of £90 billion.A guide to easing public service resourcing pressures. The coronavirus pandemic has brought an unprecedented set of challenges for public recruiters.
The public sector needs people with the right skills to cope with the significant challenges ahead. While training and continuous development are important, a large part of securing a qualified workforce is attracting people with the right qualifications and best potential in the first place. For recruiters and resourcing leaders, the big question that this raises is "How can we continue to retain and attract the talent we need to remain effective and dynamic in these challenging times?"
This guide explores key ways that best in class public sector recruiters can respond to the challenges of:
Finances are more under pressure after COVID-19 than ever before. Public service providers continue to express serious concern that they will not be able to maintain high service quality under the current rate of budget cuts.
With tightened budgets and conditions, public services organisations must prove ROI in every exercise that they do. Operating under financial constraints means making sure the organisation gets maximum value from its investment.
Embedding new processes that automate recruitment and redeployment has the potential to result in millions in spending efficiencies in the long-term, especially when there are thousands of posts with manual administration processes needed to filter applications being replaced with highly sophisticated automation techniques that do not jeopardise the quality of recruits hired. The technology can also ensure compliance to policies helping organisations adapt to digital-centric models that alleviate administrative burden and deliver efficiencies without impacting policy reporting needs.
Oleeo's automation technology
Oleeo's automation technology is built to enable time efficiencies and save on resourcing costs so that you recoup your investment in as little as six months through efficiency savings alone. We can provide a personalised calculation of potential ROI savings to give you an idea of what you could achieve by switching to us and help drive your business case.
Oleeo research with WiredGov found 43% of recruiters see private sector competition as a key problem. It's therefore crucial that leaders review and restructure employee benefits propositions to ensure they are flexible enough to reflect the market. Click the buttons below to access the guide or talk to us today about how we can assist.
Oleeo would be delighted to hear about your talent acquisition needs to see if we can help you. Get in touch today!